Original Painting by PAULINE HODDER RCA
Available
£175.00
Description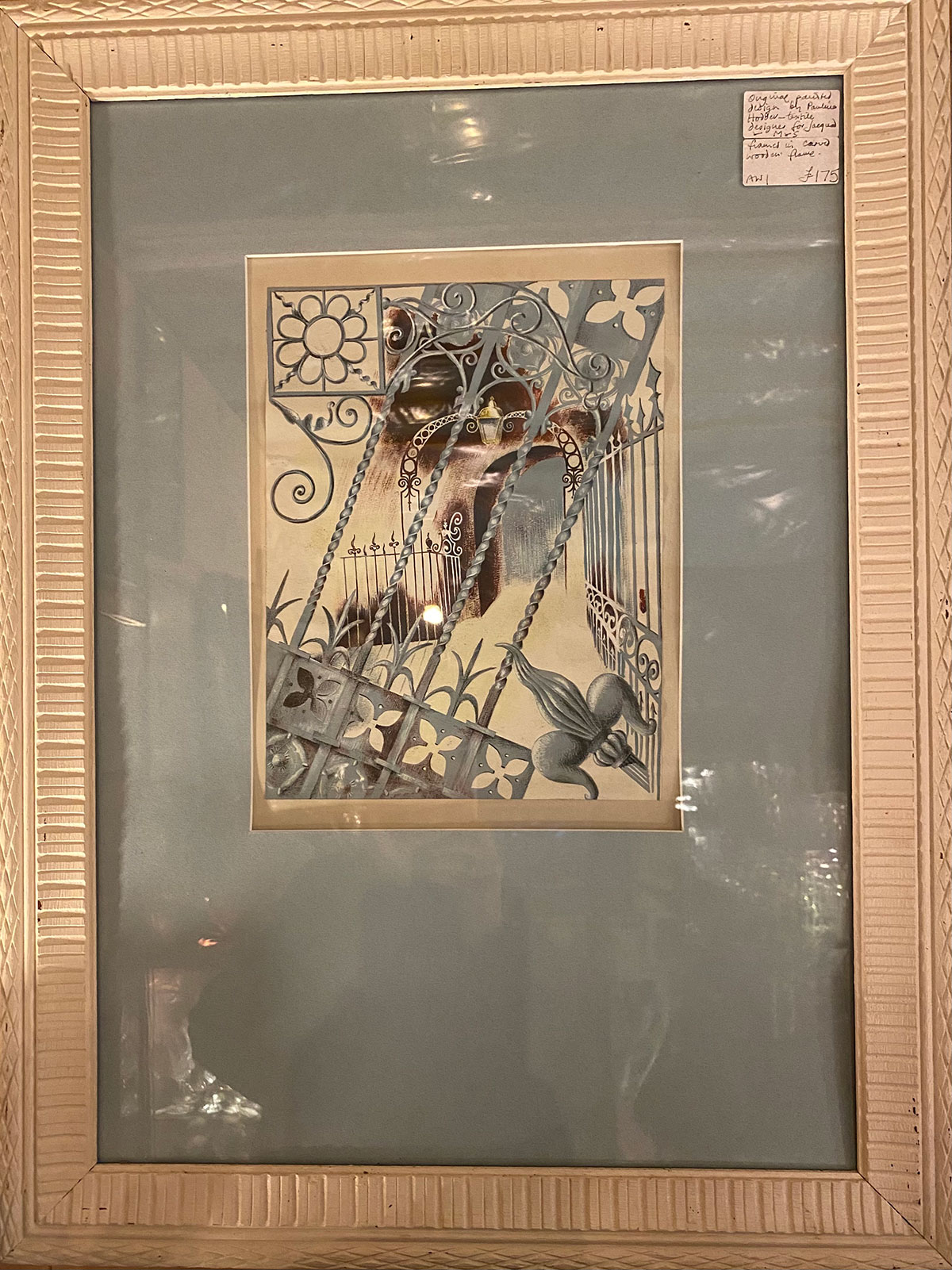 Pauline Hodder – textile designer for Jacqmar & M&S.
Mixed media abstract painting of decorative railings, framed in carved wooden frame.
After graduating from the Royal College of Art, Pauline became assistant head designer at Jacqmar, designing textiles, & then worked for Marks & Spencer, designing their textiles.
She also worked in graphic design and children's book illustration. She went on to teach in Windsor High School, and finally at Maltman's Green School where she was Head of Art. Painting.
H: 28cm, W: 21cm, Frame H: 68cm, W: 50cm
In stock